Event box
Readers' Advisory Roundtable - West, Poetry
In-Person
Join us for our Reader's Advisory Round Table of Western MA Round the Table to discuss two books of poetry. Our benchmarks are Warsan Shire's Bless the Daughter Raised by a Voice in Her Head: Poems and Joy Harjo's Weaving Sundown in a Scarlet Light. We encourage you to also read another title of your choice.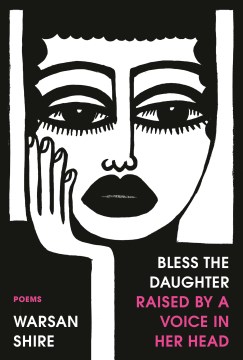 We meet online monthly to explore various genres and readers advisory skills and how to use them to meet the needs of our users. In our genre/format meetings, we study the appeal of a particular genre, the readers who may enjoy that genre, and ways to incorporate what we have learned of the genre into our readers' advisory services. We select a benchmark title(s) that we all read, then each of us reads a choicee title in the genre as our personal selection. We discuss and compare the titles and their characteristics. We also find items of alternate media in the same general area using our whole collections as a resource. In our Chat sessions, we share what we have been reading/viewing/listening to and suggestions for materials with similar tone and appeal.
Join us for conversation, edification, and an opportunity to share reading/viewing/listening opportunities.
For questions or suggestions, contact Jan Resnick (njrezz@comcast.net) or Alene Moroni (amoroni@forbeslibrary.org).
Join Zoom Meeting
https://us02web.zoom.us/j/86455839583?pwd=ZmdpTTB0QUw5VjVMNkpXNXU5K1VMUT09

Meeting ID: 864 5583 9583
Passcode: 229211


Date:

Tuesday, January 9, 2024

Time:

10:00am - 11:30am

Time Zone:

Eastern Time - US & Canada (change)

Location:

Online

Format:

Meeting

Categories: